Request a FREE Business Sales Consultation Now
Request a FREE Business Sales Consultation Now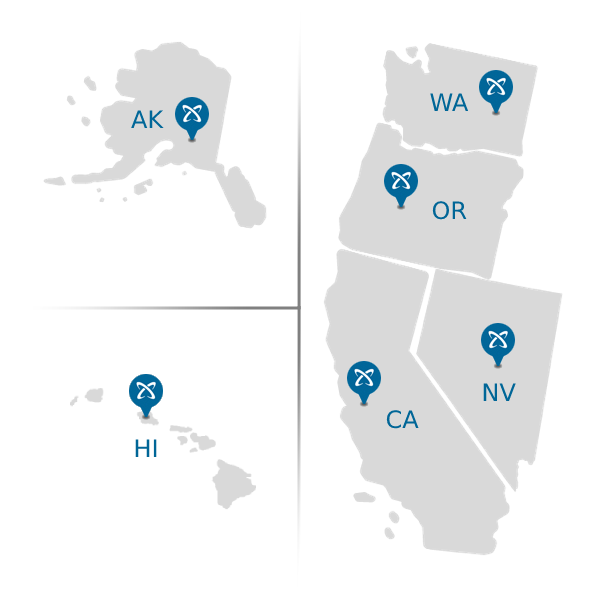 You wouldn't gamble with your business. Neither will we. Find your buyer in 120 days – Guaranteed*

How do Xcllusive Business Sales give you certainty in your business sale?
You are offered THREE guarantees designed to get you the best results:
You will find your buyer 120 in days or you can halve our commission*
If you aren't completely happy within 30 days of signing up, you get your money back PLUS 10%
You are completely free to exit the sales agreement with 7 days notice at any time
Your business broker is dedicated to sales- which means WAY more focus on you and your business
The common setup for any business broker agency is that each business broker is in charge of finding their own businesses, signing them up, managing the marketing etc, leaving only about 30% of their time to actually selling your business. Xcllusive do not work this way. We have separate people working on each part of the sales process which means that your agent can spend 100% of their time doing what they do best- deal making for you.
Your business is advertised in a LOT of places (without compromising your confidentiality)
'Going on the market' with Xcllusive means being advertised on country's best business for sale websites, direct marketing to our registered list of over 19,000+ buyers, video advertising, direct mailing campaigns, cold calling campaigns- whatever it takes to sell your business. Remember, we've only got 120 days to find your buyer before you can halve our commission, so it's in our best interests to find your buyer quickly.
The team of business brokers from Xcllusive Business Sales
14 Reasons Why You Should Trust Xcllusive To Sell Your Business
1. 120 Day 'Find-Your-Buyer' Guarantee: The Certainty Guarantee
You will not find a more dedicated and professional organisation to help you sell your business, but don't take our work for it. Here is our Guarantee!
If you follow our guidance, we guarantee that the person who will buy your business will be introduced to your business within 120 days of going on the market. If we don't meet this guarantee, we will reduce our commission by 50%*
2. 110% Money Back Guarantee: The Satisfaction Guarantee
After entering into an agreement to sell your business with Xcllusive, you will be issued with a 30-day unconditional money back guarantee.
If, after working with us, you are not satisified with our service, performance, or, for any reason you decide to disengage Xcllusive in the selling of your business; within 30 Days of entering into the agreement, we will refund all money paid to Xcllusive for the selling of your business PLUS 10%. Including all fees, charges and advertising money paid to third parties through Xcllusive.
3. 7 Day Agreement Exit Guarantee: The Freedom Guarantee
If at any point throughout the sales process you are not satisfied with our service you may exit the agreement with 7 days notice. Don't get locked in.
4. Your business broker agent ONLY sells
Unlike agents in other agencies who are required to spend as much as 70% of their time looking for new work, arranging marketing and doing paperwork (leaving only 30% of their time for you), your agent can spend 100% of their time on what they do best; deal-making for you.
5. Free pre-sale business preparation
Prior to listing your business, a full understanding of what you want to get from the sale, the business including operations, management, sales and marketing, production, financials and employees is gained.
This is done so that a marketing approach can be developed to help you acheive your goals, and so that your business can be presented clearly and transparently so that the benefits, potential and future possible profits and success can be seen by the buyers.
6. Comprehensive Tailored and Unique Marketing System
New buyers are registered with our database regularly. If your business matches their criteria they will automatically be notified about your business listing. Any potential purchasers within your industry can be approached with your approval with full confidentiality to assess their level of interest.
E-mail marketing to Xcllusive's database of 19,000+ registered buyers
Online marketing on 10+ Top Australian "Business for Sale" Websites
Social Media marketing on Facebook, Google+, Linkedin and Twitter
Notification of buyer agents and accountants on Xcllusive database
Cross marketing of business on offer by Xcllusive
Approaching of the potential buyers identified by you
Telephone calling selected potential buyers within the industry
Industry targeted mailout campaigns
Video marketing on YouTube (visit our Media Page for examples of video marketing)
7. Unique method of marketing, presentation and selling that will make the buyers fight for your business
Fortunes are lost in business sales every year in the country because businesses are not prepared, marketed and presented properly. Our statistics show that buyers are willing to pay up to three times more for a well-prepared business because with understanding comes confidence in their ability to successfully run your business into the future.
Your business will be prepared and presented in such a way so the buyers will have all necessary information to make the buying decision without giving away any of your trade secrets.
8. Buyers will be attracted to your business without telling the rest of the world
Confidentiality is important to you. All possible precautions will be taken during the sales process. That's why no information about your business will be given to anyone who have not signed a binding confidentiality agreement. If you require, each prospective buyer can be discussed with you prior to any information being released.
9. You can stay in control with regular market reports specifically for your business
You will be kept up to date with how the current market sees different aspects of your business through regular 'Buyer Feedback Score' reports.
The Xcllusive Business Buyer Feedback Score Report is a method of reporting feedback from buyers who have enquired about your business, designed to rank that feedback against other businesses.
The purpose of the report is to give you, the business owner, an insight into how the buyers market see your business, and what you can do to increase the attractiveness of your business to buyers in the current market.
10. 24/7 assistance throughout the whole process
From initial business presentation, meetings with buyers, landlords suppliers etc. to the final change over we your schedule will be accomodated and our team available at any time including outside working hours.
11. Help with negotiations
Our negotiation expertise will be available to you during the sale if required.
12. Access to finance
If the buyer does not have enough funds to buy your business, through Xcllusive you will have access to a large network of professionals who can help them raise funds to finance the shortfall. This increases the number of potential buyers and will increase the price that your business sells for.
13. Large network of professionals available
Engaging Xcllusive means you will be gaining access to a large network of solicitors, accountants and business advisors that are specialists in their fields and understand the intricacies involved in the sale of a business. So if you need specialist advice, you will have the the right person recommended to you.
All of our contacts operate independently to Xcllusive and do not pay us any commission. This ensures that you receive independent and unbiased advise to help you during the process of selling your business.
14. You will be told what you need to hear to get your business across the line
You are promised to be given a clear, upfront and honest picture of exactly what your business can sell for in the current market, and what you need to do to achieve that price. When you work with Xcllusive you are working towards selling your business in the current market. Our goal is to give you certainty in this task and to do that, you can be given nothing less than a honest, realistic and goal directed marketing plan.
You Deserve The Best Price For Your Business
Selling your business is the ultimate reward for the risks and hard work that you have put in to your business for so many years. It is crucial to do it right the first time, because you will not get a second chance.

What Our Clients Are Saying…

"Finding a business broker we could trust to sell our business was very important to us and so we were very happy we found that in Xcllusive. They took the time to understand our business which in turn helped us find the right buyer in such a short timeframe. They delivered on their promises and have no hesitation recommending their services to other business owners we know. Thank you."
F & D, Market Research

"I can honestly say, as a person who has now sold three businesses in the past 8 years, Xcllusive is far and away the most honest and intuitive brokers that I have had the pleasure of dealing with. Their service is second to none in the industry, their prospective buyers are real and I would highly recommend their services and expertise to any other business vendors who are looking to sell their businesses successfully."
Leon J., Import and Wholesaling Business
Or simply fill out the form below and we'll get back to you as soon as possible.
Disclaimer: The material on this site is made available for the purpose of providing information only and not as professional advice. We do not guarantee it is free of errors or omissions. Your personal position and circumstances have not been taken into consideration. Click here for the full disclaimer.