Xcllusive Business Sales – Together In Business Finalists
Xcllusive Business Sales has the privilege of making it into the Top 30 Finalists in Business Australia's Membership Recognition Program – "Together In Business".
We would love your support by helping us make it to the Top 10 Champions!
Voting is now open, click the link below to help us out!
https://m.lndg.page/4d0QCq?sre=PAl5nLIKn6R6o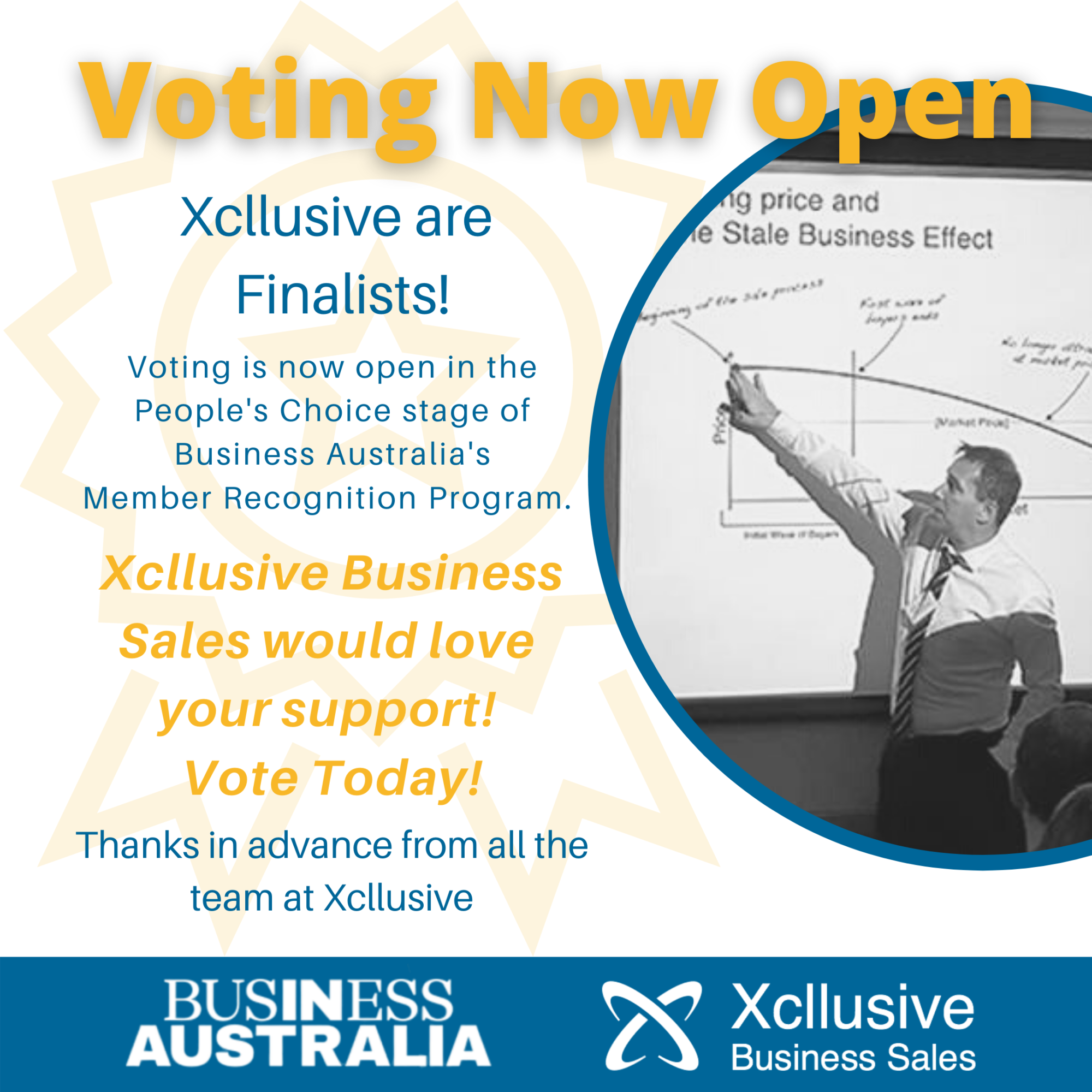 About Business Australia
For more than 190 years, Business Australia has stood by business owners – untying legal knots, boosting efficiency, advocating for better conditions and helping them grow. In a world wrapped in red tape, their members are free to focus on what they love doing, knowing they're here to help with the rest.
Formerly known as the NSW Business Chamber, today they operate across the country. From major cities to country centres. From the smallest start-up to the largest corporation.
Together with their advocacy arm, Business NSW, members are also part of a powerful network that stands up to government when business interests are overlooked.
In 2021, Business Australia will celebrate 195 years in business which makes them one of the longest-serving organisations in Australia.